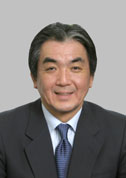 As Information Technology (IT) and the Internet penetrate into every facet of our daily lives, corporate businesses and public services are evolved in operation toward the future stage. In these times when corporate social responsibilities and integrity are being challenged, it has become increasingly important for companies to provide services which consumers find convenient and secure, and to foster a safer IT and information infrastructure that enables operating a reliable business in a more stable, sustainable way.

In today's business environment, Surreal Security is delivering solutions making society "securer, safer, and more stable". We offer a variety of specialized services such as cost effective information risk management, security assessment, inventory management, monitoring and controls using advanced, cutting-edge technologies and methods. Our goal is to assist our many clients who play vital roles in the information society by further developing their IT and information infrastructure.

Surreal Security was established in 1997 and is a vender-free professional information security company. We offer high quality solutions backed by state-of-the-art technology and global standard security knowledge while taking advantage of our partnership with world-class companies in the industry. It is our commitment to deliver services that fit our client's circumstances and business style, one by one, to the extent that clients actually improve their security to desired levels.

As always, we greatly appreciate your continuing support and patronage.

John Leone
President & CEO
Surreal Security